Bankruptcy Attorney - Winston Salem, NC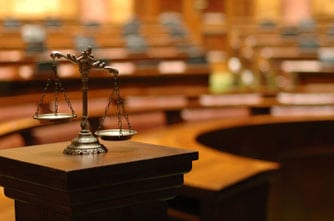 Mounting debts, creditor phone calls, and harassing notices don't always end in bankruptcy proceedings, and you don't always have to file for bankruptcy when you experience financial problems. Ivey McClellan's Winston-Salem bankruptcy attorneys can assist you in creating a plan that may help you avoid bankruptcy court or bankruptcy proceedings. We'll guide you through the bankruptcy process, provide legal help, and help you determine whether you qualify for filing bankruptcy. There are three types of bankruptcy – Chapter 7, Chapter 11, and Chapter 13 – and only a bankruptcy attorney can help you understand which, if any, is right for your circumstances.
Navigating bankruptcy law doesn't have to be difficult. Going bankrupt often has a negative connotation, but it's quite undeserved. As a last resort, filing for bankruptcy can provide debt relief, wipe out the threat of foreclosure, and more. Additionally, if you qualify for a payment plan, building your credit after bankruptcy can be accomplished more simply than you might think. If you're considering filing for bankruptcy or have already filed for bankruptcy but still need help understanding bankruptcy laws, having the right bankruptcy law firm with a full suite of bankruptcy services can help give you the peace of mind you deserve.
In a bankruptcy case, there are several players, and filers often have way more to deal with than simply filling out some paperwork. Between dealing with the nuances of the bankruptcy judge, the meeting of creditors, filing fees, and court ordered credit counseling and debt management courses, many filers can become overwhelmed. Additionally, before filing, there are a number of steps that must be completed (most of which must be completed before a particular filing date) in order to avoid penalties or delays.
Figuring out the do's and dont's of bankruptcies and bankruptcy cases is only tricky with an inexperienced bankruptcy lawyer. At Ivey McClellan, we understand the processes behind dealing with debtors, avoiding wage garnishment and creditor harassment, and helping you apply for important relief like bankruptcy exemptions or a repayment plan. We're a bankruptcy firm that offers complete and personal bankruptcy help, uniquely tailored to fit you and your needs.
Although we are committed to helping you avoid having to declare bankruptcy, we have the resources and the capacity to make sure you are well represented if you are considering bankruptcy or have filed bankruptcy in the past and need legal assistance to solidify your financial future and ensure a debt free life.
Whether you are an individual, a couple, or a company doing business in North Carolina, you can depend on our Winston-Salem bankruptcy lawyers to offer sound and practical legal advice that will give you peace of mind. We can help you avoid filing for bankruptcy or court proceedings whenever possible and we're prepared to advise you, represent you, and stand by your side every step of the way.
Let the bankruptcy lawyers of Ivey McClellan provide you with the guidance you need through some of the most complex laws and legislation ever written. With Ivey McClellan, you can feel secure. Get the help you need to work through a difficult situation and see it to its conclusion. We can help you with debt repayment, business restructuring, or business dissolution.
Contact us today to meet with a bankruptcy attorney near Winston-Salem for a confidential bankruptcy consultation.