Greensboro & Eden, NC Business Litigation Attorneys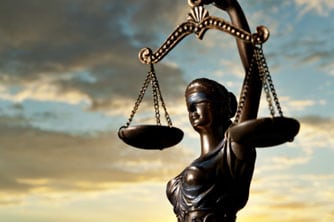 Whether you are a small startup or large corporation, every business faces the potential for disputes to arise while on the track to success. Resolving these conflicts in a quick and timely matter can spare your company from becoming entrenched in the high costs and long hours of litigation that can have far-reaching negative effects on your company.
From resolving conflicts with business partners, vendors, employees or more, at Ivey McClellan, our business litigation attorneys have the experience and professionalism to help you resolve your problems. We understand the need for swift, confidential service in resolving your conflicts and standing beside you until the job is done.
Providing Professional Service and Experienced Value
Litigation is an area that many law firms practice in, but few focus on the needs of the client over the "win" of the case. While winning is important to any business litigation lawyer, maximizing the value our clients receive as a result while minimizing the loss you are likely to receive at the end is much more important than simply acquiring a "win."
Ivey, McClellan, Gatton & Siegmund's business litigation attorneys practice in a wide variety of litigation in the State and Federal Courts of North Carolina. We have represented individuals and businesses in Plaintiff and Defendant litigation before the District and Superior Courts in Guilford, Rockingham, Randolph, Forsyth, Mecklenburg, Alamance, Davidson, Wake, and surrounding Counties. We have also represented individuals and businesses in Plaintiff and Defendant litigation in all three Federal District Courts in the state of North Carolina, all three Federal Bankruptcy Courts in the state of North Carolina, and the Fourth Circuit Court of Appeals.
Our experienced business litigators give you the one-on-one attention that it takes to understand you, your business, and your company objectives. By understanding the ins and outs of your business, we are able to craft a unique legal strategy that is personalized for you and your business needs. With a reputation for aggressive representation in negotiation or trial, we are focused solely on your success.

Types of Business Litigation
We have experience representing sole proprietorships, partnerships, individuals and other business types. Our business litigation attorneys can help navigate a wide range of business disputes in state or federal court. These may include:
Business-related fraud

Shareholder lawsuits and claims for breach of fiduciary duty, theft or conversion of property, fraud, and injunctive relief

Officer liability or fraud

Breach of contract or contract disputes

Disputes regarding all types of legal entities, including LLCs, Corporations, Partnerships and Joint Ventures

Unfair business practices or business freeze-outs

Patent infringement

Suits arising from buying or selling a business

Securities fraud

Employee disputes or whistleblower actions
Work With our North Carolina Litigation Attorneys at Ivey McClellan
You know your business better than anyone else, and we know litigation. When you contact our firm, we will go over the facts of your unique situation. We may review your important business documents to obtain more information, all so that we can understand your business to give you our best possible advice and representation.
Keeping disputes from causing devastating impacts to your bottom line, we provide one-on-one attention to evaluate each client's case. Our Greensboro, North Carolina business litigation lawyers can help businesses and business owners in all types of legal disputes. From the moment you retain our firm, we will keep you informed and take every action based only on your best interest.
Whether it's a credit card dispute, a contract dispute, a real estate transaction dispute, or just a disagreement between two individuals that has escalated beyond settlement options, legal representation from Ivey McClellan will be prepared to use extensive experience to assist you in making informed, cost-effective legal decisions.
Ready to learn more about your legal options or have a question for one of our North Carolina litigation attorneys? Contact us for more information today.