North Carolina Chapter 13 Bankruptcy Lawyer
Our skilled attorneys thoroughly understand the Chapter 13 process, also referred to as Wage Earner's Bankruptcy. We walk you through every step of bankruptcy proceedings and help you uncover financial relief options. With decades of bankruptcy cases and experience with common debtor challenges under our belts, we are well equipped to help you when filing for bankruptcy.
If you are considering filing for Chapter 13 bankruptcy, it pays to have a qualified, experienced Chapter 13 bankruptcy lawyer on your side to help you navigate what can often be a complex bankruptcy process. Ivey McClellan is prepared to handle the most complicated insolvency cases and represent clients in the bankruptcy courts.
Hire an Expert Chapter 13 Bankruptcy Attorney
Contact Ivey McClellan for legal representation today!
Develop Your Repayment Plan With A Trusted Chapter 13 Attorney
When debt and financial problems become overwhelming, many people seek relief by filing for bankruptcy and there are many different ways to do so. Unlike Chapter 7, a debtor's property is not sold in Greensboro, NC under Chapter 13. This is a particularly attractive option for homeowners who wish to keep their mortgage and avoid foreclosure, but are challenged with unsecured debts such as personal loans and high credit card bills. Instead, when insolvent individuals declare bankruptcy, they agree to repayment plans which pay back creditors over the course of three to five years in exchange for debt relief.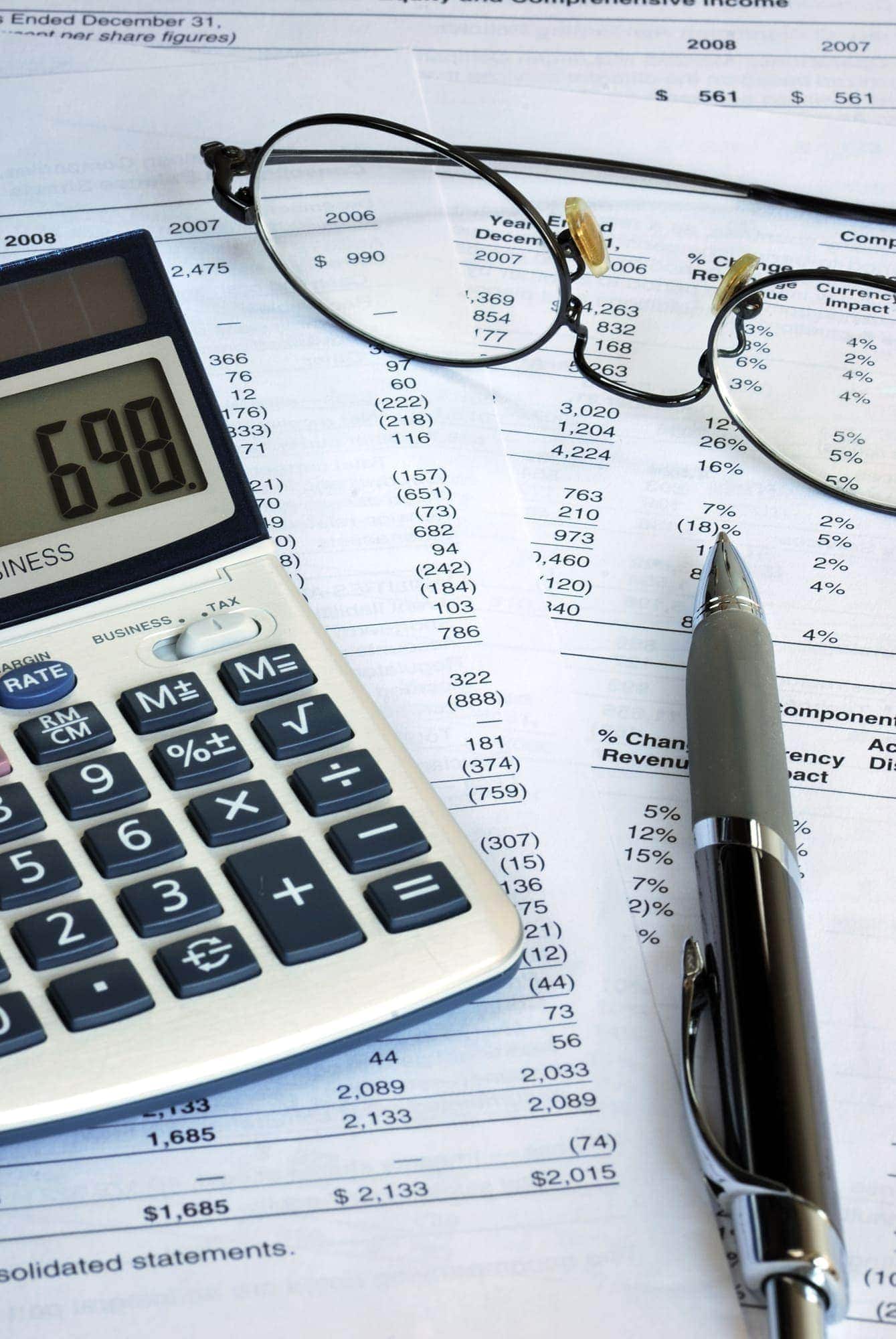 Under a repayment plan, debts are reorganized, assets are not liquidated, and creditor harassment is forbidden. Additionally, creditor debt collection must cease while owed debts are being actively repaid. This gives debtors the ability to begin the process of repairing credit score damage. Chapter 13 bankruptcy helps wage earning individuals specifically seek relief from creditor and lender harassment for immediate payments, as opposed to not having enough monthly income to repay debts owed.
Work with Ivey McClellan's team of bankruptcy attorneys to get relief from creditors and avoid liquidation. We understand how to efficiently develop payment plans and which steps you need to take pre-filing and during life after bankruptcy. Contact an experienced Chapter 13 bankruptcy lawyer today.
How Chapter 13 Bankruptcy Attorneys Help You
A premier Chapter 13 bankruptcy lawyer from Ivey McClellan helps you when you are considering filing bankruptcy. Our lawyers have extensive experience with countless bankruptcy cases, provide you with guidance, and develop a plan of action moving forward. We are more than just a firm that helps you fill out bankruptcy forms. The Ivey McClellan team helps you actualize the ideal scenario for your finances such as debt repayment, debt consolidation, a debt settlement, and other appropriate solutions.
By choosing an Ivey McClellan bankruptcy lawyer, you rest easy knowing we are there with you every step of the way including making the right decisions for life after bankruptcy. Typical Chapter 13 bankruptcy cases require the following components.
Ivey McClellan Assists You With:
Pre-filing credit counseling through a nonprofit agency of credit counselors

Filling out various bankruptcy forms required to file including information on debts, income, property and monthly expenses 

Submitting a bankruptcy petition to formally begin the process 

Developing a repayment plan to satisfy lenders and pay back debts owed

Submitting your proposed payment plan 

The meeting of creditors to discuss any issues 

A confirmation hearing with the federal bankruptcy court to confirm or object to the payment plan 

Your repayment over the course of 3 - 5 years 

Before completion of Chapter 13 bankruptcy, debtors must complete a debtor education course from a nonprofit credit counseling agency

Working with the bankruptcy trustee appointed to your case who is responsible for collecting and disbursing monthly payments
Chapter 13 Bankruptcy FAQs
What is Chapter 13 bankruptcy?
Also known as a wage earner's plan, Chapter 13 bankruptcy is a form of consumer bankruptcy. If you're an individual who has a regular income, you may be eligible to file Chapter 13 and develop a repayment plan to repay your debts.
What is the difference between Chapter 7 and Chapter 13 bankruptcy?
The primary difference between Chapter 13 bankruptcy and Chapter 7 bankruptcy, is that Chapter 7 allows debtors to liquidate debts and Chapter 13 simply reorganizes those debts.
Individuals may file for Chapter 13 bankruptcy if they're eligible. If eligible, individuals may develop a repayment plan to resolve all unpaid secured and unsecured debts up to a certain threshold. Typically this takes about three to five years.
Individuals (and businesses) may file for Chapter 7 bankruptcy and liquidate debts if they're able to pass the Chapter 7 Means Test. The Means Test is a complicated formula that is a key factor in determining one's eligibility.
How does Chapter 13 work?
If you're eligible to file for Chapter 13 bankruptcy, you'll need to partner with an attorney to submit a reorganization plan. Your reorganization plan helps protect your assets (such as your home) while also paying off unsecured and secured debts up to a certain threshold.
Chapter 13 bankruptcy doesn't eliminate or liquidate your debts, like Chapter 7. Rather, it gives consumers an opportunity to catch up on bills, prevent a home foreclosure, and stop harassing creditor calls.
How to file Chapter 13
To file for Chapter 13 bankruptcy, first, you need to ensure it's the right choice for you as an individual. The best way to determine eligibility and whether this is the best choice is to talk to an attorney.
Before filing for Chapter 13, you'll need to analyze your debt situation and also the value of your assets (mostly your home or real estate properties). A skilled Chapter 13 bankruptcy attorney can help you do this, and they can also provide expert guidance along the way.
When it's time to file, partner with your bankruptcy attorney to properly fill out the Chapter 13 bankruptcy forms and file them. As well, you may need to enroll in credit counseling courses before you file and filings are typically subject to fees.
What happens when you file Chapter 13?
After you've filed for Chapter 13, you and/or your bankruptcy attorney must attend bankruptcy hearings, and you must keep up with your reorganization plan payments. Some individuals may need to take a post-filing debtor education course as well.
Once your repayment plan is complete, you'll receive a bankruptcy discharge. This discharge typically states that as long as you've satisfied the requirements of the plan, you are complete.
Choose Ivey McClellan As Your Chapter 13 Bankruptcy Lawyer
We have years of experience with all types of bankruptcy and fully represent insolvent individuals interested in Chapter 13 bankruptcy. Without proper legal counsel and a team of experienced lawyers, individuals face a complicated road to financial relief. Anyone seeking relief through Chapter 13 in Greensboro, NC needs a trusted bankruptcy lawyer on their side.
Our Chapter 13 bankruptcy lawyers devote the resources and time our clients need to get the most from their bankruptcy cases. We go above and beyond to help debtors petition and file for bankruptcy, then continue to navigate life after filing. Ivel McClellan is dedicated to helping each client find the best solution for debt and develop repayment plans that make sense.
Get Started with Greensboro's Premier Chapter 13 Bankruptcy Attorneys
Although it is possible to represent yourself in a Chapter 13 case filing, a successful ruling via pro se representation is extremely difficult to achieve. Most bankruptcy courts encourage the presence and guidance of professional, legal counsel. The Chapter 13 bankruptcy lawyers at Ivey McClellan work through your case alongside you. To learn more about Chapter 13 Bankruptcy in Greensboro, NC and how to get you the debt free life you want, contact us for a consultation or schedule an appointment today.