Bankruptcy Lawyer in Greensboro
Schedule a consultation today by calling us at
or at your convenience through our online form.
Professional Legal Services in Greensboro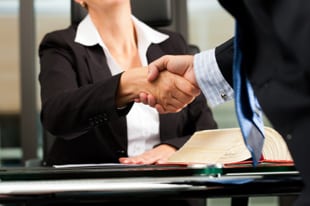 For over 70 years, Ivey, McClellan, Siegmund, Brumbaugh & McDonough, LLP ("Ivey McClellan") has been representing individuals and small businesses over a wide range of legal fields. Our team of professional attorneys strive to provide you efficient representation and create tailor-made solutions to meet your legal needs.
Helping individuals reclaim their financial security, find tax relief, and establish a sound estate plan, our practice areas include Consumer Bankruptcy, Business Bankruptcy, Tax Law, Business Litigation, Agricultural Bankruptcy, Criminal Law, Estate Planning/Elder Law, Real Estate Law, and Domestic Law. Want to talk to a qualified attorney?
North Carolina Bankruptcy Lawyers
With an experienced team of bankruptcy lawyers, we can provide the help you need to advise and guide you through a variety of debt issues such as taxes, harassing creditors, and foreclosures.
One of the few remaining Debtor based business law firms and bankruptcy attorneys in Greensboro, NC, we are able to assist businesses, individuals, and couples with a variety of debt issues, creating customized plans that lead to resolution either inside or outside the courts.
Criminal Law Attorneys in Greensboro, NC
Learning that you're facing criminal charges, whether local, state, or federal charges at either the misdemeanor or felony level, can be challenging news to digest. While the Sixth Amendment of the U.S. Constitution entitles everyone in this country to a lawyer when charged with criminal offenses, the quality of that legal representation can vary significantly.
Defendants in Greensboro and elsewhere in the Greater Piedmont Triad Region of North Carolina require the backing of experienced criminal law attorneys who have proven track records of successful outcomes in their clients' cases. With more than 70 years of combined experience, our Ivey McClellan legal team has a rich history of representing clients facing a wide range of criminal charges, from minor traffic infractions to capital murder, drug and weapon cases, and everything in between or beyond.
Our criminal law attorneys are eager to roll up our sleeves in building your case, advocating for you at trial, and in any other way necessary to ensure you achieve the best outcome in your criminal legal matter.
Tax Debt Attorney Greensboro
It can be alarming to receive a notice from the North Carolina Department of Revenue or Internal Revenue Service (IRS) letting you know that you have an outstanding balance that you owe. The good news is that you can challenge these tax debt notices with the assistance of an experienced tax law attorney in Greensboro, NC at Ivey McClellan.
A Greensboro tax debt attorney at our North Carolina law firm can provide competent guidance when complex matters with potentially adverse implications arise. This insight into how to expect your tax debt situation to unfold can prove invaluable in helping limit your legal exposure and potential financial liability.
Tax Law
Laws involving taxes are complex and designed to leave you feeling overwhelmed. Our team of qualified tax law attorneys can help simplify the process and guide you through the intricacies of tax law. Need representation for a difficult tax problem? Learn how our tax lawyers can help.
Criminal Law
Being underrepresented in a criminal law court can break your case. When facing a criminal trial, an experienced criminal lawyer will provide you with the best representation. Our criminal defense lawyers have represented clients in cases from traffic tickets all the way up to capital felonies.
Estate Planning
Administering estates, wills and assets is not an easy task. At Ivey McClellan, our estate planning lawyers work alongside you in an individualized approach to achieve your unique estate planning needs. Let us help you preserve, protect, and properly distribute your assets and estate.
Domestic Law
Family law, also known as domestic law, is a unique practice area requiring particular causes of action and motions. By working with an Ivey McClellan divorce lawyer, negotiations and court filings are more straightforward. Learn more about how our lawyers can help.
Litigation
From resolving conflicts with business partners, vendors, employees or more, at Ivey McClellan, our business litigation attorneys have the experience and professionalism to help you resolve your problems. Learn more about our business litigation lawyers.
Consumer & Business Bankruptcy Lawyers in Greensboro, NC
Consult with our team of local Greensboro bankruptcy lawyers that have years of experience you can count on. Our bankruptcy attorneys offer services in the Triad Area and surrounding communities.We have made it our goal to help local residents and their families find financial relief.
Whether you're struggling to make payments or feel it's time to restructure debts, contact Ivey McClellan's team of bankruptcy lawyers, conveniently located in Greensboro, North Carolina. We offer consumer, business, and agriculture bankruptcy services to:
Discharge debts

Set up debt repayment plans

Restructure businesses

And more
About Our Firm
Ivey, McClellan, Siegmund, Brumbaugh & McDonough, LLP ("Ivey McClellan") has been serving North Carolina for over 70 years. With a small team of qualified attorneys covering a wide range of law areas, we are able to provide clients with the expertise of a big law firm combined with the individualized approach and personal relationship of a sole practitioner.
When you partner with Ivey McClellan, you don't just get one attorney. We take a "whole firm" approach to our clients, meaning that you get the entire firm on your side, creating customized legal solutions.
Hear from just some of our satisfied clients!
I highly recommend this firm. It was our first legal engagement they helped us with in regards to a commercial real estate contract dispute which led to arbitration and they knocked it out of the park. Darren was very thorough during the entire process and came well prepared for the arbitration conducted via Zoom. The opposing counsel tried to pull out a bunch of tricks and distractions. Darren just shut it down and crushed it. We won thanks in no small part due to the great work of Darren and the team.

Jordan Finkelman


2021-09-30

We have 2 Businesses in Bankruptcy and a Personal Bankruptcy, Samantha Brumbaugh is amazing. She has devoted so much time and energy into our cases. Because of her we our going to save our businesses, she really understood our problems and cared about the outcome. This is a complicated and stressful time but she made sure it was all understood and explained anything we didn't know. I would highly recommend her to anyone.

Mindy Brown


2021-09-30

Darren McDonough, our lawyer within the firm, has done a great job for our family. He actually listens, explained our options and the legal process so we could understand, and then followed up by holding our hand through the entire process. Darren has a great personality, caring, and is very professional and knowledgeable. We highly recommend Darren!!

Lou Ann Jessup


2020-09-30

I have used this law firm for both business and personal matters. I have been very well-pleased with the outcomes. They have been professional, responsive, and extremely dependable. I always consult them first. Darren McDonough is a wonderful asset to this firm, and I wouldn't feel comfortable leaving a review without mentioning him personally. If you are looking for a good attorney, look no further. He's the man!!!

Jamie Hamby


2022-07-30

Darren McDonough represented me for a family law case and was incredibly helpful. He answers Emails quickly and is very easy to work with. In court he is sharp as a razor and he easily found the flaws in the other lawyer's case. I had a good outcome in court and I am grateful for the assistance I received. If you want a lawyer that will review your information and distill it to an easy to follow case in court, then Mr. McDonough is the obvious choice.

Mike Evans


2021-09-30

I have had a very positive and productive advising relationship with Darren McDonough over the past several months. He has been astute and helpful to me regarding a contractual agreement that became extremely difficult and frustrating. I will certainly be recommending him and his firm if and when the opportunity arises.

Colleen Kriger


2022-09-23

I have always enjoyed the art of negotiation and advocacy and believe the law gave me the best place to pursue that. Having come from a family of attorneys, I knew it was where I belonged.
-Charles M. Ivey III


I became an attorney because I've always been adorned by the expression of ultimate rights that people have, an appreciation of the justice system and ensuring all people are treated fairly.
-Robert McClellan


With my financial background and desire to make a difference in people's lives, I realized the best avenue to accomplish this end was in the legal profession.
-Dirk W. Siegmund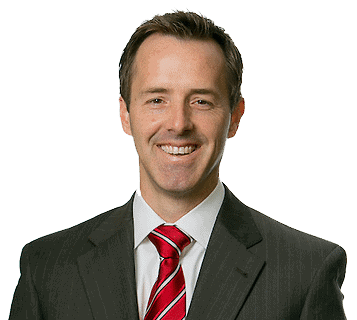 I became a lawyer to stand with people and help them with the most important and difficult issues they will face in their lives. My goal is not just to represent my clients, but aid them in understanding the law and achieving their legal goals so that they can focus on other aspects of their lives.
-Darren McDonough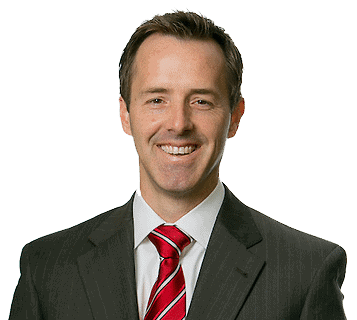 I have always been a competitive and driven individual, and I knew the legal profession was the best place for me to express my strengths while still assisting individuals and businesses.
-Samantha K. Brumbaugh

100 South Elm Street Suite 500
Greensboro, NC 27401
Phone: (336) 274-4658
Fax: 336-274-4540
Areas Served: Greensboro, Winston-Salem, Burlington, High Point, Jamestown, McLeansville, Browns Summit, Summerfield, Oak Ridge, Colfax, and Pleasant Garden
551 Monroe Street
Eden, NC 27288
Phone: (336) 623-4600
Areas Served: Stoneville, Madison, Reidsville, Mayodan, Ridgeway, Price, Windmere, and Wentworth