Estate Planning Attorneys in Greensboro & Eden, NC
Comforting and Helpful Advice in Difficult Times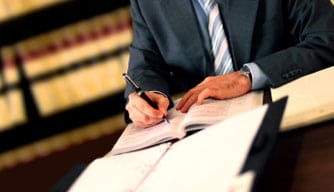 As you have spent a lifetime accumulating personal assets, it is important that you get skilled legal representation to help you protect, preserve, and properly distribute these assets for future generations. Ivey, McClellan, Siegmund, Brumbaugh & McDonough, LLP has extensive experience in the areas of estate planning, elder law, and estate administration.
As each client's personal assets are different, each client needs an individualized approach to achieve their estate planning needs. As experienced estate planning attorneys, we don't believe in "cookie cutter" wills, which are designed as a one size fits all form. Instead, we take the time to sit down and talk to you about what your goals are, and we create custom documents to fulfill those goals. Some options include, but certainly aren't limited to, Wills, Living Wills, Trusts (of all kinds), powers of attorney, and guardianships. We pay special attention to the tax ramifications that these vehicles may create.
Living Will & Trust Attorney
Ivey McClellan also has extensive experience assisting individuals in administering wills and estates. As administering an estate is not an easy task, and one that no individual should undertake unguided, our firm is able to give you the personal attention and advice you need to properly administer assets in the estate in accordance with the wishes of the decedent and the laws of the state of North Carolina. We can help you carry your case from beginning to end, or get involved in whatever stage you decide you need assistance with.
Please contact our office to talk with an attorney who can help you with your estate planning and estate administration needs.