North Carolina Bankruptcy Lawyers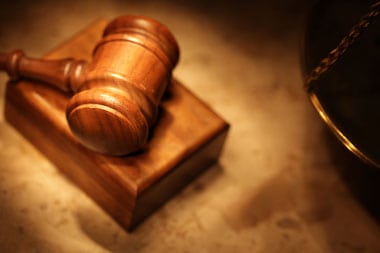 Ivey McClellan (Ivey, McClellan, Siegmund, Brumbaugh & McDonough, LLP) Is the NC law firm that has been delivering focused legal representation for over 70 years. We have built a reputation for providing personalized legal services in a wide range of matters to help the people of North Carolina get the justice that they deserve. Currently, our firm has two locations to better serve your needs, located in downtown Greensboro and Eden, NC. While the firm concentrates within the practice areas of bankruptcy, insolvency and debt counseling, Ivey McClellan represents individuals and businesses in a wide array of areas.
Looking for Legal Representation?
Contact the Experts at Ivey McClellan Today!
We know how important it is to have the right legal team to manage your legal representation needs. At Ivey McClellan, whether you are considering bankruptcy, or you need to build a defense for a criminal charge, we have the attorneys that can help you get the outcome that you are hoping for.
What You Should Consider When Choosing an NC Law Firm To Represent You
The number one thing that you should consider when choosing an NC law firm to meet your legal needs is experience. Navigating the legal system can be a challenge without the support of a law firm that has experience.
While we are proud to be a part of the legal community in Greensboro and we know that there are plenty of capable attorneys to handle your matter, at Ivey McClellan we bring the added value of a personal touch. We take the time to get to know you and fully understand your goals for your matter, than we get to work to come up with a winning strategy that will help you reach your outcome goals.
Every client matters to us, whether your case is a big case or you simply need some estate planning advice. You get the same level of client care for all your legal needs at Ivey McClellan. We tap into our over 70 years of providing exceptional legal services to ensure every client gets the most from our services.
Our Reputation Speaks Volumes
We have worked hard to build a positive reputation for fairness, integrity, and responsiveness among clients and colleagues. We always put your best interest first in every matter. We believe that justice is not something that is exclusive to one group, but something that every person in North Carolina deserves.
Our Areas of Expertise
We are the large, experienced NC law firm that operates like a small boutique firm, where every client matters. Ivey McClellan currently has nine (9) attorneys, as well as numerous other paralegal and support staff members. We feel that this size firm gives our clients the perfect balance between a big law firm's expertise, experience, and knowledge, while still being able to provide the same level of attention and focus that a solo practitioner can give to each and every client.
While not every attorney in our office practices in all areas, Ivey McClellan takes a "whole firm" approach to our clients. This means that when you choose to allow Ivey McClellan to help you with your needs, you are not employing one attorney to assist you, you are employing the entire firm. While one or a few key attorneys may be your focal contact points, we utilize the expertise and experience, as well as the wide range of differing views and opinions that a multi attorney firm can bring, in order to provide customized results that suit your particular needs. No two people are created exactly the same, and no two legal solutions should be created exactly the same either.
Our Areas of expertise include
Looking for Legal Representation?
Contact the Experts at Ivey McClellan Today!
We focus all of our energy on providing focused solutions in the above areas of the law. Our attorneys and staff members stay abreast of case precedence, law changes, and filing changes. Our goal is to always deliver an exceptional experience to our clients and ease the stress of dealing with legal matters.
If you have a case outside of our specialty areas we are happy to make referrals to a Greensboro NC law firm that does specialize in your matter. As a courtesy to our clients, we can make recommendations to trusted firms that we are confident can handle any area outside our area of legal expertise.
At Ivey McClellan, we do not take on cases that we cannot provide the expertise in. We want you to succeed in whatever matter you need support in.
Trust is A Priority for Us
We know how stressful dealing with legal issues can be. We develop a trusting relationship with our clients to help eliminate the stress of the situation. By delivering our legal services as promised, and being responsive to our client's concerns we can build a relationship that is built on trust, and integrity. Our commitment to our clients comes first.
You are not just a case number at our law firm. You can expect open communication, and having your concerns immediately addressed. If you have a question about your case, you can expect that our legal team will be there to provide you with answers. By collaborating directly with our clients we know that we can reach their outcome goals. Open communication helps us to better serve your needs.
Personalized Representation
Every case is unique. We do not use a one size fits all approach when it comes to developing legal strategies, providing advice, and helping our clients. Your unique legal needs are approached as such. We listen to the merits of your matter, what your expectations are, and how you would like to see your case turn out.
Every client deserves individualized attention and personalized services that are focused on the unique outcome that the client is hoping for. Our experience has taught us that no two cases are the same. Even, when a case is similar to a past case, there are always details that change the scope of the matter.
We pay attention to the details to ensure that nothing is missed in the process. Our team of highly skilled legal professionals is good at listening and assessing the matter. They have both the technical expertise and the drive to ensure every case gets the personalized representation that it deserves.
We Know You Have Options
At Ivey McClellan, we are completely confident that we can help you get the outcome that you want for your case, but we understand that you have options when it comes to choosing an NC law firm. We invite you to meet with us, and discuss your case before you decide which law firm is the right firm for you.
We believe that if you get to know us, you will want to go with us. Contact us today to discuss your legal needs and let us introduce ourselves to you. We have two locations to better serve you.