North Carolina Bankruptcy Lawyers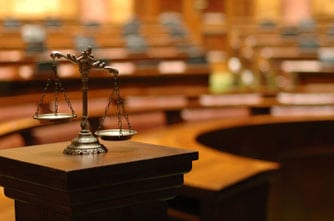 The bankruptcy lawyers at Ivey McClellan have represented the interests of thousands of clients in bankruptcy in all three of the U. S. District Courts of North Carolina. We understand the emotional turmoil that you experience when it comes to debt issues, the sleepless nights, the stress, and wondering about the future of your home, your children, or perhaps your business. Having focused the bulk of our practice on bankruptcy for decades, we're the experienced professionals you want and need to help advise and guide you through a variety of debt issues such as taxes, harassing creditors, and foreclosures.
Consult with an Ivey McClellan attorney to determine whether you need a strategy for approaching creditors and settling debts in an attempt to pay off existing debt or whether you truly need to file bankruptcy. Our bankruptcy lawyers will guide you through all aspects of the bankruptcy process, including the means test, exemptions to which you are entitled, and choosing the right chapter, or type of bankruptcy you should file.
Bankruptcy Attorney Eden, NC
Ivey McClellan's Eden office is located in the Old Leakesville section of Eden at the intersection of Jay and Monroe Streets. Our Eden bankruptcy lawyers service Rockingham County and the surrounding area. For bankruptcy-related or other Middle District Court appearances, our Eden lawyers are within a 45 minute drive to Greensboro's U.S. District Court and within a 55 minute drive to Winston-Salem's U.S. District Court. We are also a convenient 15 minute drive down Highway 87 to the Rockingham County Courthouse.
Bankruptcy Attorney Greensboro, NC
The bulk of our bankruptcy attorneys are in Greensboro, conveniently located near the U. S. Bankruptcy Court on South Edgeworth Street in downtown Greensboro. Our office location places us minutes from the court building where hearings and creditor meetings are scheduled and held regularly, making appearances much more convenient for you.
Contact us today to meet with a NC bankruptcy lawyer for a confidential consultation.