Bankruptcy Lawyer Greensboro, NC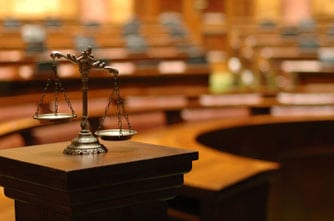 Turn to Ivey McClellan for trusted bankruptcy lawyers in Greensboro, North Carolina. Our firm has been practicing bankruptcy law for decades and advocates for individuals, couples, and businesses across the state of North Carolina. When bankruptcy looms at your door, you need a bankruptcy attorney with the resources and dedication to see your case and interests through to the end.
Contact An Experienced Bankruptcy Lawyer Today
Our bankruptcy attorneys provide you with the personalized service you deserve. We help you determine if filing for bankruptcy is the right choice for you, then guide you through the process each step of the way. We are the trusted bankruptcy lawyers who:
Explain the types of bankruptcy and help you understand the differences to determine which option is best for you

Calculate the means test, or formula, which determines whether you qualify for a particular type of bankruptcy

Guide you through the bankruptcy filing process including in-depth discussions regarding the exemptions to which you are entitled

Help you determine if there is a viable alternative to file for bankruptcy

Help you with loan modifications and home foreclosures, if applicable

Put an end to harassment by your creditors and lenders
We understand how stressful each minute is when you're in debt. Ivey McClellan helps lift the burden of the unknown from your shoulders. Individuals, couples, and business owners rely on our skilled team of top-rated Greensboro, NC bankruptcy lawyers to get the service they need and find financial and debt relief. We have experience with Chapter 7, Chapter 11, and Chapter 13 bankruptcy and know what to expect so you can focus on what matters the most.
Contact An Experienced Bankruptcy Lawyer Today
Types of Bankruptcy Filings
Chapter 7 Bankruptcy
Individuals seeking relief from outstanding personal debts they cannot pay back may qualify for Chapter 7 bankruptcy, also referred to as liquidation bankruptcy. Greensboro's team of bankruptcy lawyers understands Chapter 7 federal and state exemption rules to help you retain as many assets as possible during liquidation. Because Chapter 7 is typically reserved for incomes within certain thresholds, Ivey McClellan helps conduct your means test which is a determining factor for eligibility. We also evaluate your unsecured and secured debts so you know what to expect should your debt be discharged and receive the fresh start you're looking for. We guide you through each step of your bankruptcy proceedings to ensure all items are filed correctly. If you are struggling with debt such as unsecured personal loans or high, unpaid credit card bills, Chapter 7 may be the right option for you to wipe your slate clean.
Chapter 11 Bankruptcy
Insolvent business owners may voluntarily declare bankruptcy under Chapter 11 if they meet certain qualifications. We also assist businesses through involuntary petitions if their creditors or lenders have filed. Business bankruptcy is oftentimes more complicated than consumer bankruptcy. We work with business owners to file schedules of assets, liabilities, income, expenditures, and any other bankruptcy forms with the U.S. Bankruptcy Court; our office is conveniently located in Greensboro, NC. Should you be filing as an individual or married couple, our bankruptcy lawyers assist you with filing additional documents such as certificates of credit counseling and statements of income. Chapter 11 filers have a lot to keep track of, let our team of experienced attorneys right here in Greensboro NC do the heavy lifting of solving your financial problems for you. We ensure no step is missed, down to developing a feasible, fair, and equitable payment plan. To see if your business qualifies for Chapter 11 bankruptcy and to learn how to file, contact our team of bankruptcy lawyers today and learn how to start restructuring.
Chapter 13 Bankruptcy
Individuals may also file for personal bankruptcy under Chapter 13 in Greensboro. Also known as a Wage Earner's Plan, Chapter 13 develops a repayment plan, instead of liquidating assets, to seek financial relief and wipe out creditor harassment. Ivey McClellan's Chapter 13 bankruptcy lawyers work with you to complete pre-filing credit counseling with a nonprofit counselor, submit a bankruptcy petition, file all required paperwork, and walk you through the meeting of creditors hearing. Our professional team of experienced Chapter 13 bankruptcy attorneys in beautiful Greensboro, NC. will create a process as easy as possible, especially for homeowners who wish to keep their home, continue making mortgage payments, and avoid foreclosure. With years of experience in the Greensboro, NC area, our team of Chapter 13 lawyers are well versed in the laws that will pertain to and have the most impact on you. We work with you to create a feasible payment plan to repay debts owed to creditors over the next three to five years. If you are considering bankruptcy and need financial relief from creditors, discuss Chapter 13 with a team of experienced bankruptcy attorneys. We are proud to be experienced and the top leading Greensboro, NC bankruptcy law firm. If you are in need of bankruptcy information or free legal help, reach out to us today.
Our Commitment To Life After Bankruptcy
Ivey McClellan's bankruptcy attorneys are dedicated to your life after you've filed bankruptcy. Greensboro, NC business owners and individuals seeking financial relief from lenders, collection agencies, and financial stress look forward to a fresh start and a clean slate. After bankruptcy, you can restructure, begin a repayment plan, or start rebuilding your credit score. Remember that Ivey McClellan is the bankruptcy law firm on your side and we have the trusted experience to walk you through each step of the bankruptcy process.
Our Greensboro, NC bankruptcy lawyers have helped countless clients navigate the complexities and challenges of declaring bankruptcy. We understand how stressful debt problems bankruptcies can be and we are ready to provide the bankruptcy help you need. Contact our team of experienced bankruptcy lawyers in Greensboro NC. today for a free consultation or schedule an appointment below.